ORC Fall 2019: Week 6 Reveal
November 10, 2019
Hello and welcome back friends.
I hope you have all had a wonderful week, we certainly have.
It's so hard to believe that the One Room Challenge is over for another season. The last 6 weeks have just flown by in a whir of family and friends and so many things to do at the new house to get us all settled in and functioning the way we want.
I am so glad that I took the chance and joined the challenge and started this blog to follow my journey as I work to make our new house our home. This challenge gave me focus. It gave me a fantastic starting point for my new blog and in the end it has given me a room in our home that I love.
I am so proud of how this room turned out. For a pretty much complete novice in the home decor/design/diy arena I am proud of the projects I tackled. I am confident now to continue on and keep decorating our home, doing it myself, designing a home that is perfect for my little family.
Lets have a look at the finished space.
The stickers on the walls are from Wondermade. I decided to put them all around the room as I wanted the room to be surounded with fun. The watercolour style of the spots include all the blues and greens that I have used in other areas around the room.
The lamp is my old lamp from my childhood that has survived many moves with me. I painted the lampshade using Kaiser Colour in Navy Blue acrylic paint and it has turned out so well. Two coats has provided excellent coverage both when the lamp is turned off and when the lamp is turned on.
I also made a clock! This was not part of the original plan for the room. I was just going to buy a clock from a big box store. However when I was shopping for the blinds online at Spotlight I came across the diy version and jumped on it so quick. I am so thankful for my wonderful husband who drilled out the center hole on the clock face for me so that could attach the mechanism as the clock face was too thick.
I made a quilt that is so generously sized I can completely cover the cot mattress. I am hoping that Hugo will love and use this quilt for many years to come.
I potted up some succulents into the planters that I had bought Hugo for his birthday a couple of months ago with the intention that they would go in his room 'one day'.
The blinds and curtains have done wonders for brightening the room and also calming the room down. New blinds were a big investment in this room and it was a tough call to make to buy them when the red curtains were in really good condition. But I am so happy that we made the call to change them out.
The old curtains have been packed away with any others we have been able to remove because we don't use them daily which has completely brightened up the house. Once all the curtains have been replaced we will donate all the curtains and the tracks for the whole house to Vinnies. Knowing that someone could fit out their whole house with curtains from our donation feels really good.
So there you have it. Hugo now has a nursery that looks simillar, but still very different, to the space he had 6 weeks ago. It goes without saying though that this room will still continue to evolve as time goes by but I am so happy with the finish that we have today.
If you have followed along on this journey with me thank you. If you haven't already make sure to go and check out all the other ORC Fall 2019 comleted rooms here.
Until next time.
Linda xx.
You May Also Like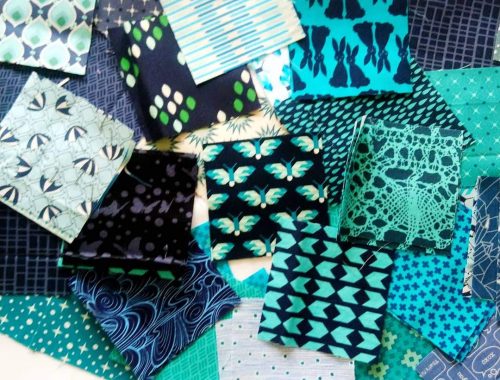 October 11, 2019
November 3, 2019
October 4, 2019