ORC Fall 2019: Week 3
October 18, 2019
Good morning friends and welcome back
We are at the halfway point of this challenge and so far my credit card is the only thing that is seeing any progress. However everything that I would like to complete this space has been ordered and is on its way. All that I can do while I wait is to get sewing.
One thing that I haven't decided on yet is whether I am going to paint the room. The previous owners painted the house before they listed it for sale. So technically the room doesn't need painting.
My best guess is that the colour is Dulux Lexicon White which is a light bright white that has grey blue undertones. I really like the colour and I think that the contrast between the walls and the ceiling is great.
But, I also think that the warmer toned beige tiles and brown carpet are clashing with the coolness of the paint and just slightly throwing everything off. If I decide to paint I have four options:
One – I can do nothing which is a possibility for now as I am a complete novice in the DIY decorating stakes and the only people who seem to enjoy painting are bloggers, everyone that I mention it too HATE painting and that isn't very encouraging.
Two – I could get a tin of Dulux Vivid White and paint the trim and doors. This would give me the contrast between the walls and trim colours that I love. This option would also create a gap between the warm and cool colours.
Three – I could paint the walls and leave the trim to create the contrast I am looking for but then the light and cool areas would still be together. Or
Four – I could jump in feet first and just paint it. You can see below some paint chips I collected from my local Mitre 10. They are all light creamy beiges with Vivid white in the middle.
I think ultimately I am going to end up choosing option four and paint the room. Once my blinds arive I will be able to make the final decision as to what colour. But I am not sure it will be painted in the next 2 weeks. Mainly because I have to find the right warm white and also I have to persuade my husband that it is worth painting this room now when our to do list is so long.
Anyway thats enough from me about paint musings for this week. My fingers are crossed that I will have something more interesting to show you next week.
As always I can highly recommend checking out this weeks entries in the challenge they are SO GOOD.
Bye, Linda xx
You May Also Like
November 10, 2019
October 4, 2019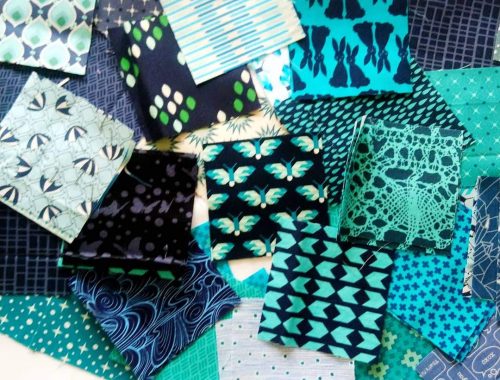 October 11, 2019