ORC Fall 2019: Week 4
October 27, 2019
Good morning friends.
I hope you have all had a great week. Our week saw everything from some unforseen dental work 2 hours away to a family birthday and the school fete. Living life to the fullest over here!
There was a bit more action in Hugo's room this week. It was nice to see some progress. There is still so much to go however so I have a busy couple of weeks left.
Earlier this I completed the quilt top for Hugo's quilt. I was able to pull all of the fabrics for this quilt from my stash which is fantastic news for my wallet. Now I just need to complete the quilt once I choose the fabric for the back.
I also got started on his clock. I just need to attach the clock mechanism and hang it on the wall.
The biggest change however is that we swapped out the curtains for blinds and it looks so much better!! I have the old curtains packed up in a box and out in the container waiting for the rest of the red curtains from around the house to join them. They will all end up at Vinnies when I am done.
In the end I chose a faux wood venetian in white for the smaller window and a beige coloured roman blackout blind for the large window.
We have also installed the curtain rod you can see there on the large window. I have had some ikea curtains in storage the last few years from the house before last which I am hoping will wash up well and finish this wall nicely.
The spots you can see above the window are where we removed the old curtain rod. Unfortunately the brackets had been painted over by the previous owners and when we tried to remove them they did take off some of the paint. All is not lost however because I now have a very strong argument to get that room painted… but probably not before the end of the ORC.
Well I had better run. Thank you for stopping by. Don't forget to check out all the other rooms undergoing a transformation with the One Room Challenge. There are going to be some stunning rooms out there when they are all completed in another 2 weeks.
Linda XX
You May Also Like
November 10, 2019
October 18, 2019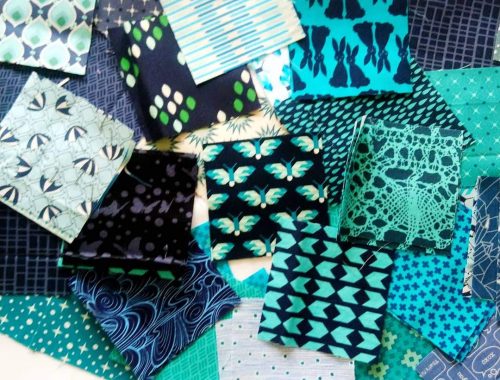 October 11, 2019