ORC Fall 2019 – Week 1
October 4, 2019
Good morning friends!
I hope you are having a great week so far. This week has been a big one for me as I have just started this blog. Yay go me!
Starting a blog has been one of those things that I have wanted to do for a long time. It feels so good to finally start. I figured the best way to get started was by joining in with the ORC Fall 2019.
We have not long ago bought and moved into our home. Previously we lived in accommodation supplied by my husband's employer. They were lovely homes but owning our own home in a town that we love is a wonderful feeling.
The room I will be focusing on during the ORC is Hugo's room. Hugo is the baby of our family and currently has his own room. Since Hugo is most likely our last baby I am jumping at the chance to create a beautiful nursery space while I still have a baby to create a nursery for.
The nursery is on the north east corner of our house, we live in Australia which means it is a bright room that gets a lot of morning sun. The room is about 3m x 3m or 10′ x 10′. The previous owners painted the whole house and installed new carpet in the bedrooms just before they put the house on the market which helps the whole house feel clean and fresh.
Let me show you around the room as it looks today.
When you stand in the doorway to Hugo's room this is what you see. To the right is a large floor to ceiling window and his cot. All the furniture pieces will stay the same as they are all working well for us for now. One day I would like to replace all the white Ikea pieces with furniture I have refinished myself.
This dresser holds all of his clothes and the linen for his room. I love the storage these draws provide and having the change table right next to the dresser makes nappy changes and getting him dressed so easy. There is a built in wardrobe to the left of this dresser although so far we haven't needed to use this for any of Hugo's belongings.
This corner is the reading corner. I bought this chair while I was pregnant with Hugo to use as a nursing chair and to keep it in his room as a reading chair. Each night we sit here for stories before we turn out the lights and put him to bed.
Lastly we have Hugo's cot. This cot was made by my grandfather for me when I was a baby. My brother also used it and so have all my children. When Hugo is finished with it I will put this into storage for the next generation to use.
So there you have it. The basics for the room are all there and the room is functioning well for us. Over the next 6 weeks I would like to try to give this room some more personality add some interest to the walls above the furniture and introduce some texture. I have big plans to make a lot of what I am wanting to put into this space and I will be sure to share what I make over the coming weeks.
I hope you will come back over the coming weeks to see the transformation of this room come together. I can also recommend heading to One Room Challenge or checking out #oneroomchallenge on Instagram to see more room makeovers by both the incredibly talented featured designers, and all the other guest participants.
Thanks for stopping by.
Linda xx
You May Also Like
October 27, 2019
October 18, 2019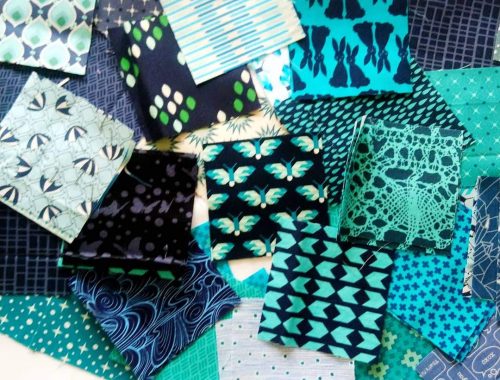 October 11, 2019